MADAME cartoon porn JO JO'S
Last Saturday, along w nude celebrities ith fellow performer Abigail O'Neil and theatrical producer Alexander Parsonage, I led a funeral procession through the streets of Soho to bid a final farewell to our beloved Madame Jo Jo's. As a resident, and as someone who has attended and performed at the venue since the mid 1990′s, it felt like a final nail in the coffin of the Soho that I know and love.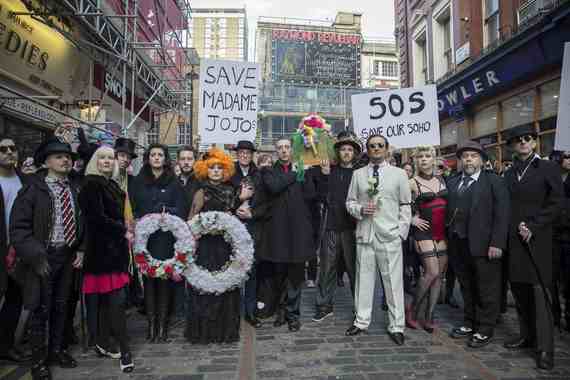 Photo © Juliet hot gay porn Shalam
Whilst I agree with the landlords and their idea that Soho must continue to evolve and modernise, I do not think that Soho institutions should be completely demolished. Soho evolves by making new additions to the area, not subtractions. Like many other people who are passionate about Madame Jo Jo's, I thought "What can I do?". Other than continue to write even more songs about our precious golden mile, I can't do very much. None of us can. However, we can try to mobilise a plan for the future so this does not happen to any more Soho institutions.
I would like to see a performing arts committee or organisation created that will always be informed by Westminster Council whenever they recieve planing applications for redevelopments that have a direct impact on the performing arts community. If this had already been in place last year when the redevelopment applications for Walker's Court were submitted, the performing arts community could have made it's own plans. Plans to fight for Madame Jo Jo's or work in conjunction with the landlords to find a solution to the problem we now face: The plight of the club's followers, promoters and performers. Put simply, a lot of performing art has just been evicted and is now homeless.
WITH A hot lesbian porn LITTLE HELP FROM MY FRIENDS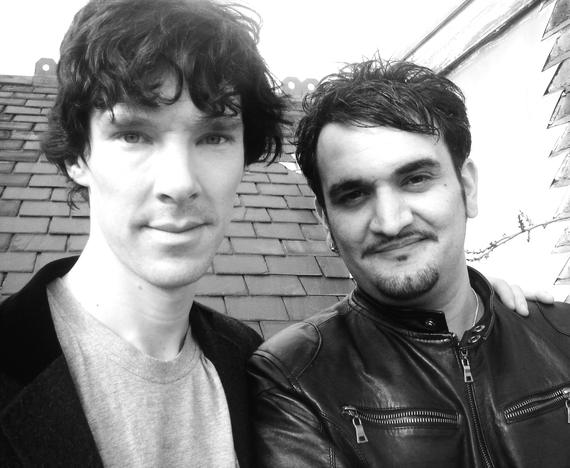 Photo © Sonnet 155
In the last 24 hours, I have called everyone I have ever performed with or met in the entertainment industry and asked them for their support. Luckily, for Soho, they have all felt as moved as I have been about Jo Jo's and are now all cosignatories in a letter that I have sent to Boris Johnson – The Mayor of London, whom I hope will become pro-active in preserving Soho's past as it moves into the future. The letter can be read here.